See the monkeys free in this reserve, not in cages, their temporary stay here depends on their condition and capability to adapt back to its jungle habitat.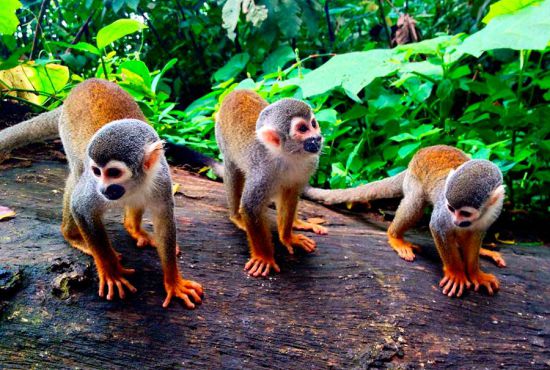 Visit a family social enterprise focused on conserving and protecting endangered monkey species in the Northern Amazon. The aim is to enlighten rainforest guests on the effort to save endangered and injured species, rehabilitate and reintegrate them to the wild. See the monkeys free in this reserve, not in cages, their temporary stay here depends on their condition and capability to adapt back to its jungle habitat. It is advised not to use insect repellants while during the visit.

Located just 30km from Iquitos, Monkey Island is a family run sanctuary for New World monkeys. The center rescues monkeys, rehabilitates them and then releases them back into the wild. The project is doing amazing things for these primates and we think you should go and witness it.

During your visit to Monkey Island you will see monkeys in their natural habitat, running freely, as well as animals in the process of being rehabilitated. To date the project has rescued and released over 200 monkeys and it shows no signs of slowing down.



THE COMMUNITY

| | | |
| --- | --- | --- |
| Common name | Scientific name | Local name |
| Marmosets | Callithrix / Cebuella | Leoncitos |
| Tamarins | Saguinus | Pichico |
| Howler Monkey | Alouatta | Mono aullador |
| Saki Monkey | Pithecia | Mono huapo |
| Spider Monkey | Ateles | Mono araña |
| Woolly Monkey | Lagothrix | Mono Choro |
| Titi Monkey | Callicebus | Mono Tocón |
| Sloth | Bradypus Tridactylus | Peresso |
| Red Uakari (*) | Cacajao | Huapo Rojo |
Please note: The Monkey Island no longer have Red Uakari on the island as they have been released with a wild troop.
What Does Monkey Island Do?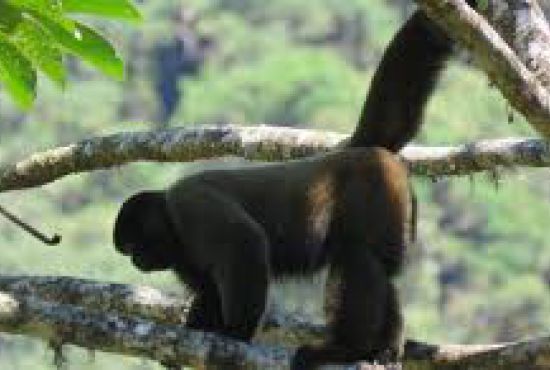 The monkey pet trade is a widespread tragedy that affects monkeys all over the world. Babies are taken away from their mothers and sold as pets, performers or food. When the monkeys are brought to the center, the first step is making sure they are healthy. The monkeys are often in bad condition from malnutrition and poor living conditions. They are fed the essential nutrients they need and nursed back to full health.

Once the monkeys have recovered, it is time to rehabilitate them. The new monkeys are introduced to those already on the island and live a cage free life as they build up their strength. They are closely monitored by the workers at Monkey Island. When they are satisfied that the monkey in question is fit enough then it is released into the wild.
Monkey Island Tours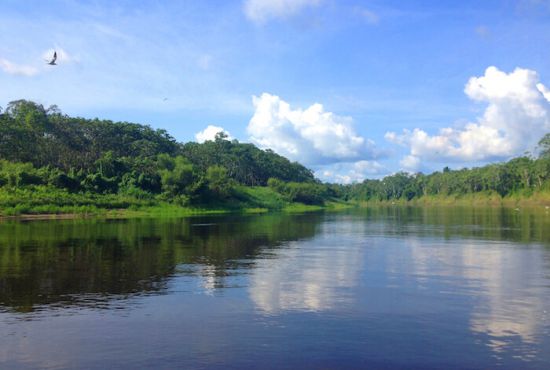 The best way to experience Monkey Island is by Amazon River cruise. This will enable you to make the most of your time there and to engage in a number of different activities. A tour will allow you to watch, feed and play with the monkeys, swim in the Amazon River and enjoy a fresh, delicious lunch. You will also get a tour of the jungle and the chance to admire some of the local plant life.

Apart from an Amazon cruise, you also have the option to visit the island independently. Some people choose to spend the night at Monkey Island. This allows them to fully immerse themselves in their surroundings and to wake up in the morning to the cries of monkeys swinging from the trees around them. As sun sets, you will be able to embark on night excursions in the jungle to see what goes on beneath the canopy under the cover of darkness.
How to Get to Monkey Island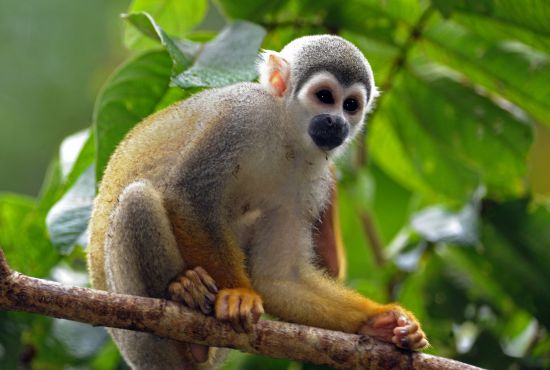 If you are on an Amazon riverboat, your cruise will take you to the island. If you are going to the island independently, then first you will need to head to Puerto de Productores where you will find a large produce market next to a harbor filled with small boats. Ask for a boat to Varadero/Mazan and hop in. The journey will take around 45 minutes and when you arrive the staff from the rescue center will pick you up in a Peque Peque (a traditional boat made of wood) and take you to the center. Entry to the centre costs 20 soles (approximately $7).
Monkeys´s Island Information posters
The Island of the Monkeys´s education centre features posters of all species they have on the island.
Download link if you would like A3 size versions to print. You will need to download the poster to view it in full.

Credits: The Island of the Monkeys